McCoy's Feed and Pet Supply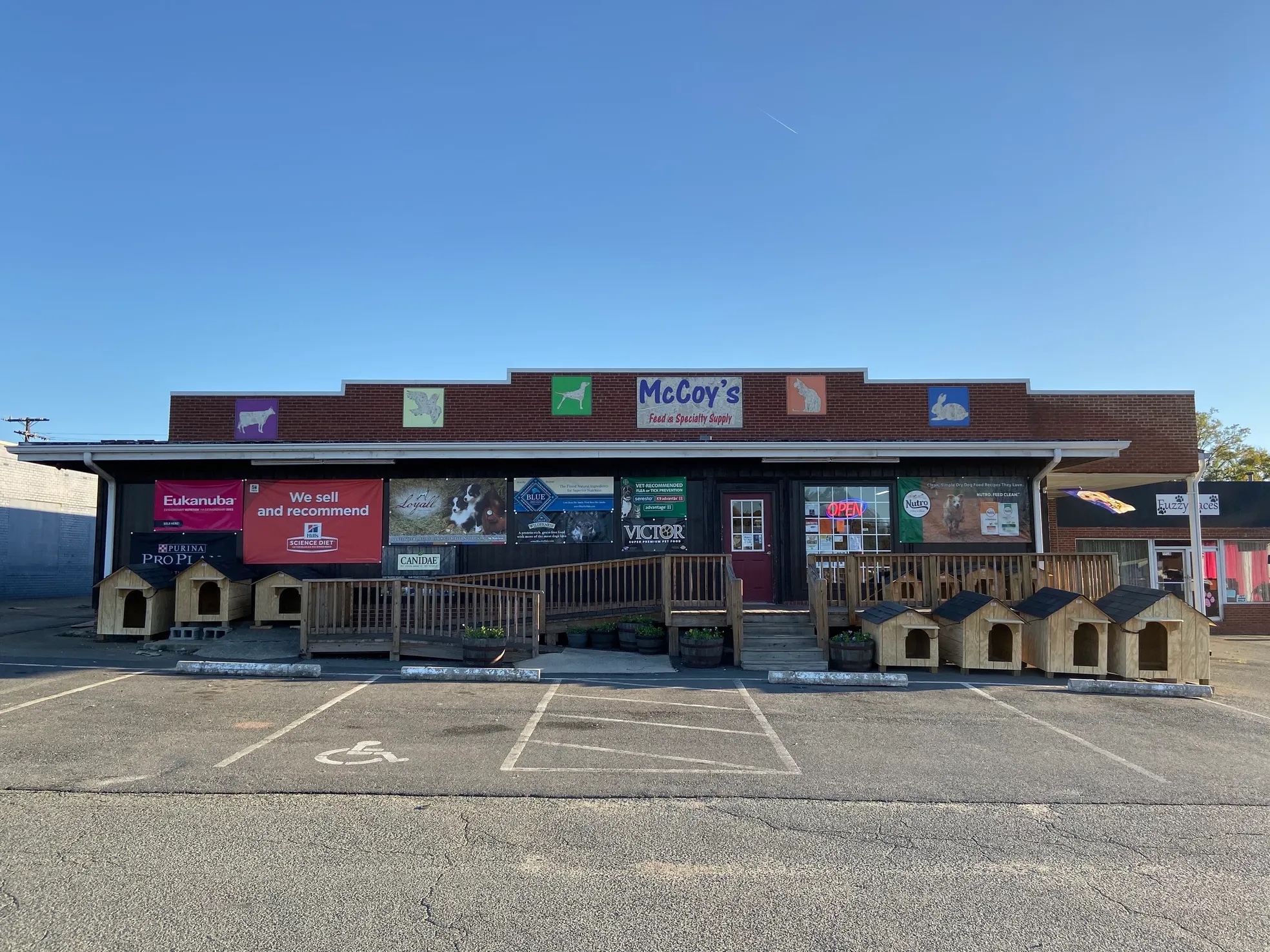 McCoy's is a long standing Midland, NC business offering pet food and livestock feed and supplies. Trent McCoy has been hosting Carolina Value Pet Care for 10 years, allowing our team to set-up pet vaccination clinics two Sundays a month in the afternoon. McCoy's has a great line of pet foods including limited ingredient diets for dogs with food sensitivities and fresh food options. Our team loves the variety of treats available for purchase as well as local honey, scented candles and pet apparel. McCoy's now has a brand new pet wash station to clean up any muddy paws! 
Pet In The City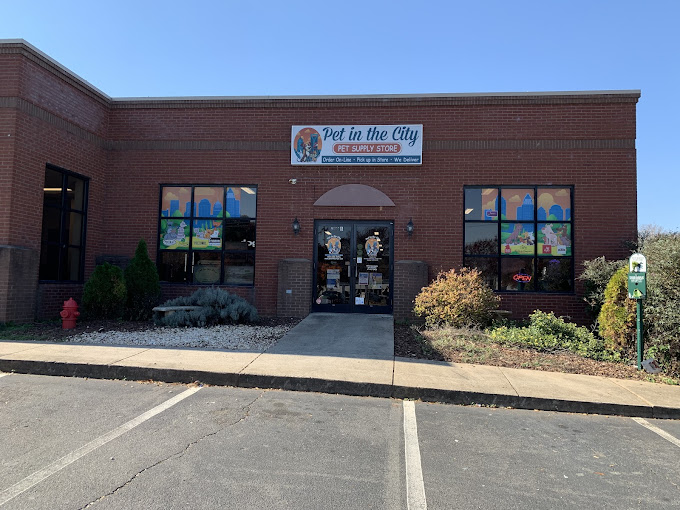 Pet in the City is the pet supply destination of East Charlotte! Offering a huge variety of brands of dog and cat food from USA based manufacturers and a wide price range. The staff are well versed win helping you select just the right food for the fur kids. Pet in the City also has TWO do-it-yourself pet wash salons complete with towels, brushes & blow dryer to clean up after a hike or a game of frisbee (or a roll in who knows what)! This locally owned pet supply haven offers grooming by appointment, pet photo events and hast hosted the Carolina Value Pet Care team monthly since 2017 for low-cost pet vaccines and preventative prescription medications.
American Legion - Huntersville & Salisbury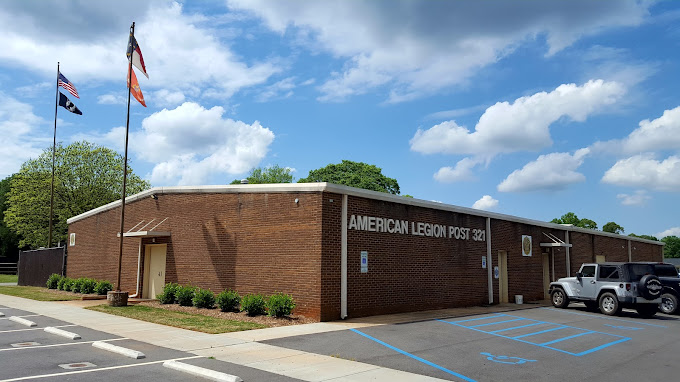 Carolina Value Pet Care has been setting up affordable pop up pet clinics at the American Legions located in Huntersville since October 2020 and American Legion on Lincolnton Road in Salisbury since September 2020. We are grateful for the opportunity to serve pet parents in these communities. The American Legion supports several community activities with the mission "to enhance the well being of America's veterans, their families, our military, and our communities by our devotion to mutual helpfulness" For more information on the Legion Locations, please see their Facebook pages.
Pet Suites - Charlotte Airport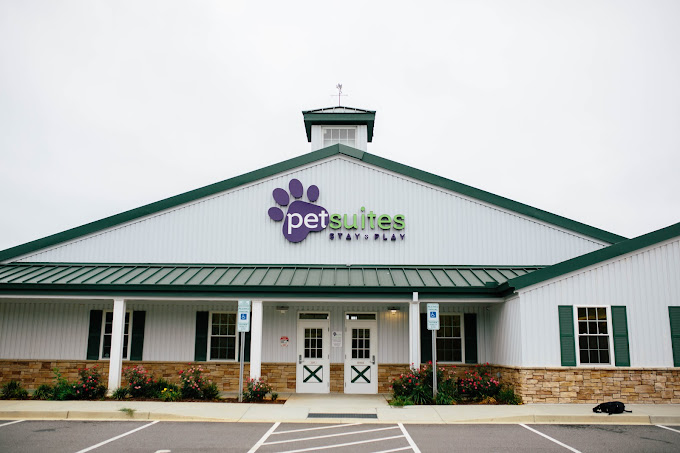 Pet Suites Charlotte Airport is the premier pet boarding/ doggy daycare facility near the airport off I-77 and has been hosting the CVPC team since 2019. Come for a visit and tour their fun facility. For the water loving dogs, there's even a pool. This daycare and boarding facility has lots to offer in accomodations for your fur babies when you're away. If you work a long day, bring the pup here to play! Don't forget to book your dog or cat for spa time in the groom room while at the resort. The team here will keep you connected with their new app and specials on events and services for your fur kid.
Pet Suites - Prosperity Ridge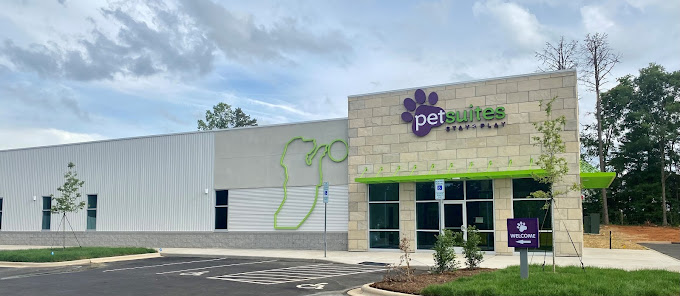 Pet Suites Prosperity Ridge is located off 485 began hosting the Carolina Value Pet Care Team in 2022. This world class facility boasts roomy boarding accommodations for dogs and cats, puppy preschool, training, day care play and grooming. The team at this location will gladly give you a tour of the facility and introduce you to the staff who will care for the fur kids while your at work on on holiday. Check out what PetSuites Prosperity Ridge has to offer!
Camp Happy Hound
Camp Happy Hound has been hosting Carolina Value Pet Care Mobile Vaccine Clinic since December 2014. Located on Warren Coleman Blvd in Concord, this ultimate doggy day care destination has over 2 acres of fenced outdoor play area and 1400 sq foot indoor rubber mat play area. The staff at Camp Happy Hound supervise and rotate play time based on temperament and size of your dog. CHH is also offering overnight stays for peace of mind when you travel. After all the outside play time your dog will enjoy, pet parents can schedule a bath and nail trim for heading home shiny clean. Check out their page for regularly updated photos of the outdoor fun!