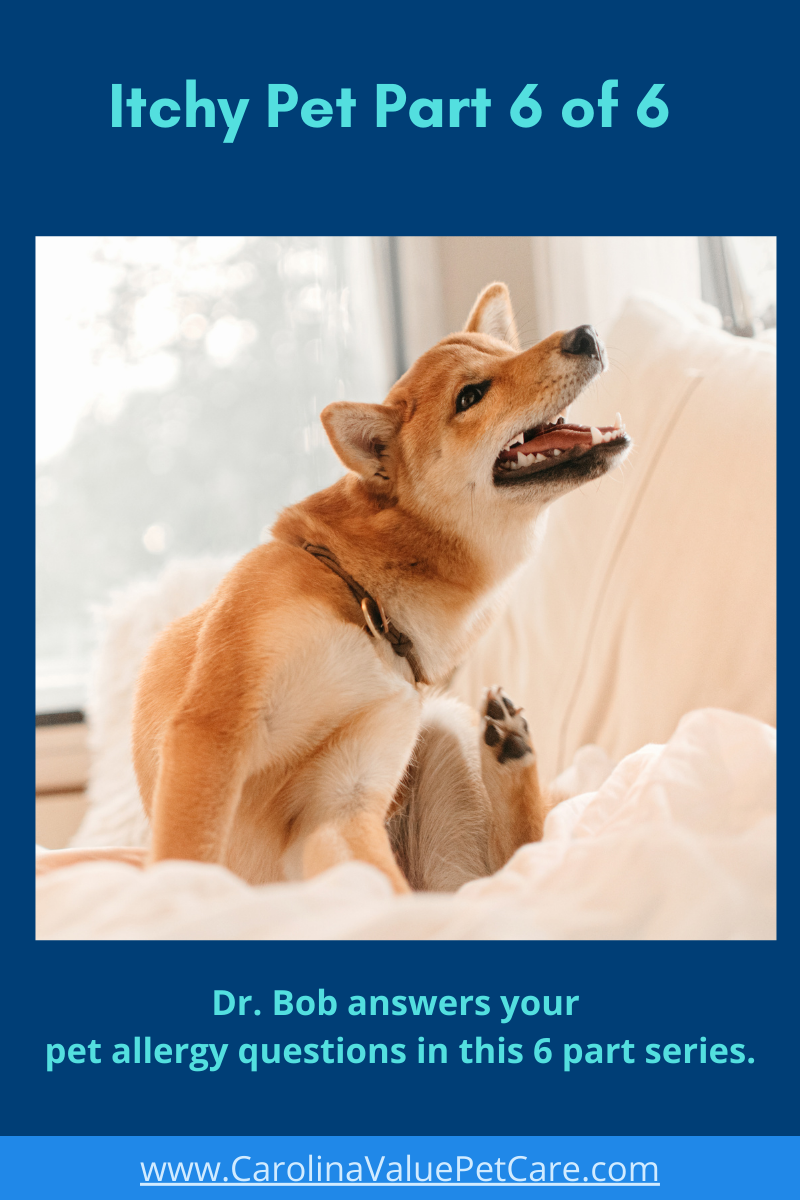 Feel free to skip this section if you want to find a valuable nugget that will help your pet's Allergic Dermatitis. Instead, one of my valued team members asked me why I chose to provide dermatology exams and consults, but no other medical services.
When we first began Carolina Value Pet Care in 2012, it was not my intention to see pets for ANY medical issues. But so many of the dogs and cats that we were seeing for vaccines and heartworm tests had horrible ~ and I mean horrible ~ skin problems. And when I brought it to the attention of the pet parents, I heard the following 4 messages: So many said that it was way too expensive to go to their full-service vet to get treatment for the allergies … Or they didn't realize what was going on … Or they thought it was a flea problem and couldn't understand why the flea treatment they were using wasn't doing anything … Or they didn't realize that anything could be done to help their pets.
Since the presence of allergies can have such a huge impact on the quality of life of these poor, miserable dogs and cats, it was really a no-brainer to at least introduce some way to manage these skin problems .
In 2012 when we started, it was very difficult to get Apoquel … and Cytopoint wasn't available for 4 more years, so we had to rely a lot on cortisone (as we had for the previous 30+years). While not ideal due to the side-effects, it was certainly better than nothing. But fortunately, more and more new products have emerged just in the past few years, and your pets are the beneficiary of this wave of medications that can have such a positive impact on their overall comfort.
To be able to successfully treat and manage a pet with such terrible itching and biting and scratching and rubbing and chewing makes all the difference in the world to the pet … and to their family.
And that's why we do it.
Thank you for joining us on this series of Allergic Dermatitis. Now go give some Belly Rubs !
– Dr Bob Parrish @ Carolina Value Pet Care